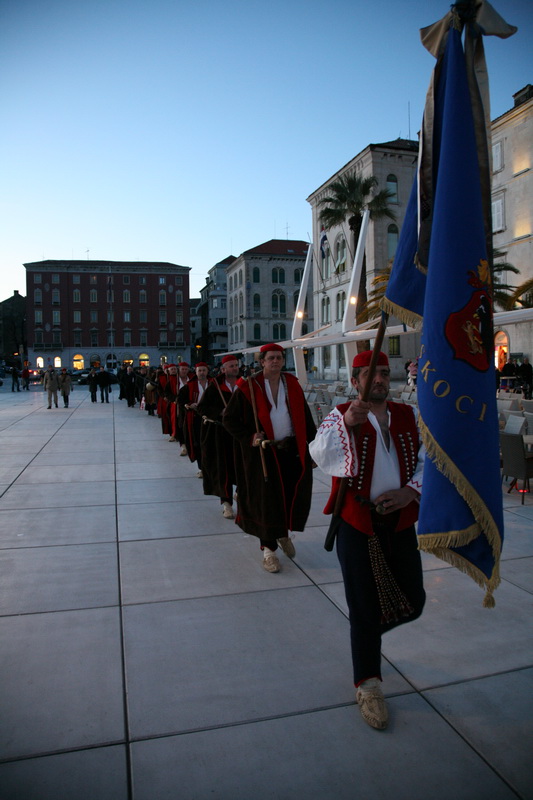 Days of Uskoks in Split are held every year in February inside the historic city centre of Split. It is a spiritual and cultural traditional manifestation whose founder and organizer is Historical Unit "Kliški uskoci".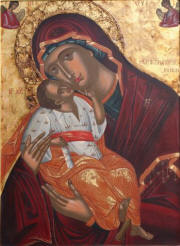 Immediate occasion for this ceremony, on the Christian holy day of Our Lady of Kandelora on February 2, is an aspiration to evoke a significant historical event from 1537. Namely, in the first half of the 16th century, Klis became the last stronghold and hope of Split, Dalmatia, Croatia, Europe and all Christian civilization in dramatic efforts to defend and stop invincible Ottoman military force in its unsustainable breach into the Western Europe. With strong alliance with Pope, Klis was defended by selfless sacrifice of brave uskok army led by legendary Croatian commander, Captain and Knez of Klis, Peter Kružić. After decades of heavy battles, Klis had fallen in 1537, but Ottomans' further breach into Europe was stopped (learn more - Petar Kružić).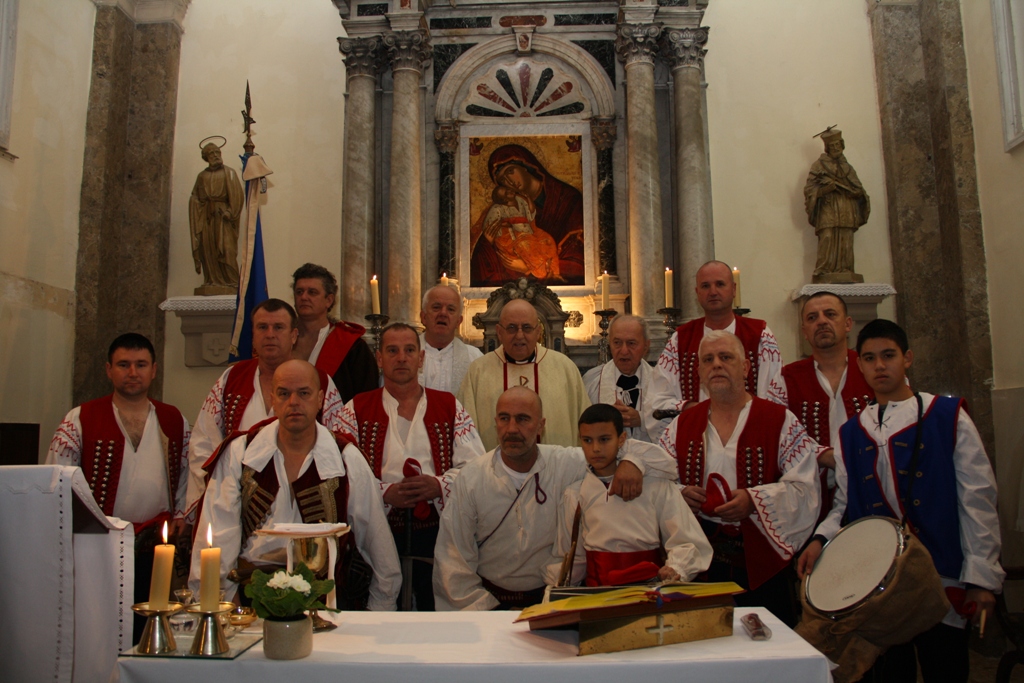 Departing from Klis in 1537, as a sign of deep loyalty to the faith, Uskoks brought with them a great picture of Virgin Mary (which had been previously brought to Klis by Bosnian Croats in the second half of the 15th century) and stored it in Shrine of Our Lady of Uskoks in Dobrić in Split, where it still is today.
Today's admirers of famous Petar Kružić and his Uskoks, according to lasting tradition, pilgrimage to the shrine of Our Lady of Uskoks in Dobrić on February 2 in memory of this event and uskok turbulent history.