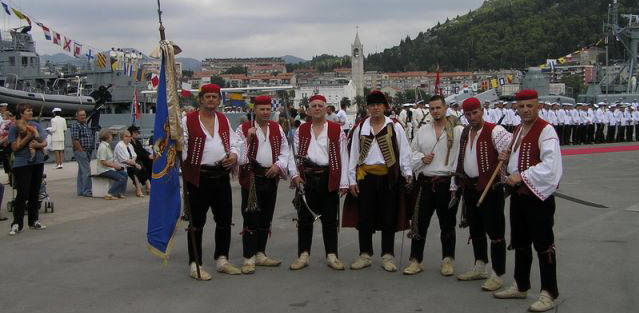 Historical unit "Kliški uskoci" is an honorary unit of Croatian Navy. Kliški uskoci traditionally participate in the celebration of Croatian Navy Day on September 18th.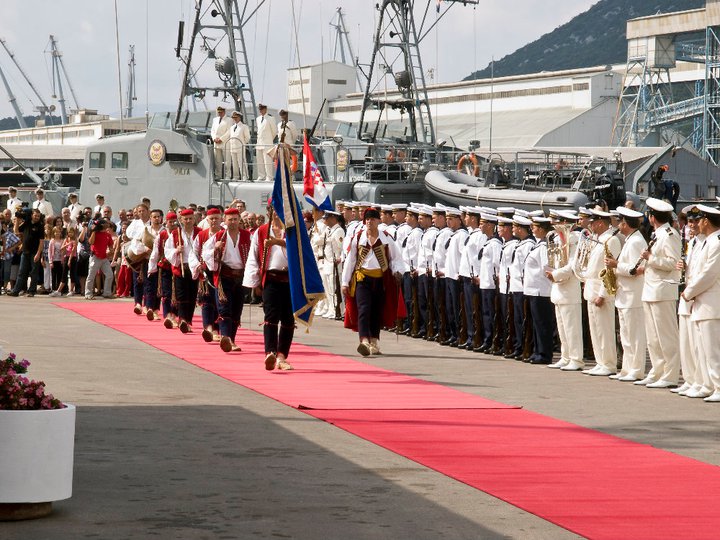 On that day in 887, Croatian sailors, led by Knez (medieval title used in Croatia, equivalent of duke, count or prince) Branimir, gloriously defeated Venetian navy in the Battle of Makarska. From then until the end of the 10th century, Venetians were forced to pay tribute to Croatian ruler to sail in the Adriatic. It is one of the battles that set the course of history on the eastern Adriatic coast.
By decision of the President of Republic and the Commander in Chief of Armed Forces of the Republic of Croatia, Dr. Franjo Tuđman, on 3 September 1993, that date was established as Croatian Navy Day. That date is particularly chosen to emphasize the long Croatian maritime tradition.