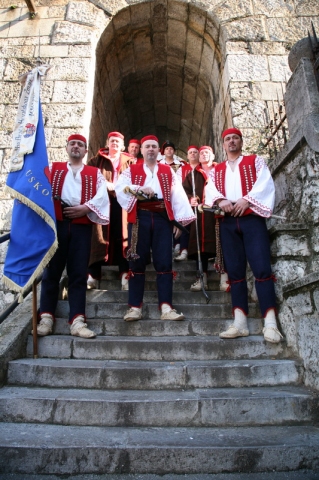 On March 12 every year, Historical Unit "Kliški uskoci" marks anniversary of Petar Kružić's death, Klis duke and captain, by parading from the center of Rijeka to Trsat where Kružić was buried.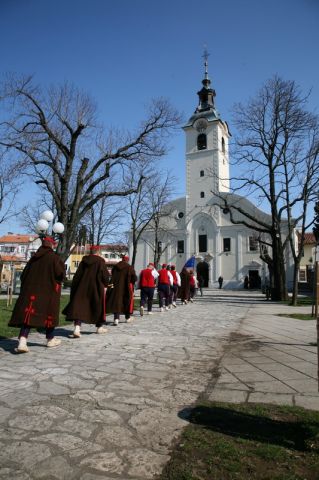 Petar Kružić was a worshipper of Our Lady of Trsat, and in 1531, as a vow for the Virgin Mary, he provided building of stairs from Rijeka to the church of Our Lady of Trsat, one of the oldest Croatian Marian shrines. In that time, 128 stairs were built on steepest part of the path. Other stairs were built later, so today there are 561 stairs from the foot of Sušak to the church.
At top of the Trsat stairs there is the chapel of St. Nicholas, the patron saint of sailors, that was also built by Kružić. As land roads to Klis were dangerous due to the Ottomans' assaults, Kružić used the sea route and prayed to Our Lady and St. Nicholas to provide safe journey.
Kružić also provided building of the chapel of St. Peter, which eventually became his last resting place. Namely, the body of the fearless defender is buried there, where later his head was laid when his sister bought it from the Ottomans. On tombstone under the altar of St. Peter, in the church of Our Lady of Trsat stands a Latin inscription that in translation means:
This marble stone covers the bones of Petar Kružić, whom, oh, Turks killed. While he was alive, Senj and Klis have never feared Turks. Death has taken his body, heaven has taken his soul, and his heroic deeds are spread around the world by eternal glory.
Along with Trsat stairs, the chapel of St. Nicholas and the chapel of St. Peter, a large hallowed candle devoted to the Virgin Mary as eternal token for the heroic victory of Kružić's friend and comrade, uskok Miloš Parižević against invincible Turk Bakota the Mighty, has been preserved till today. The hallowed candle, among many other artworks, is located right next to the hero's grave in interior of the Trsat church.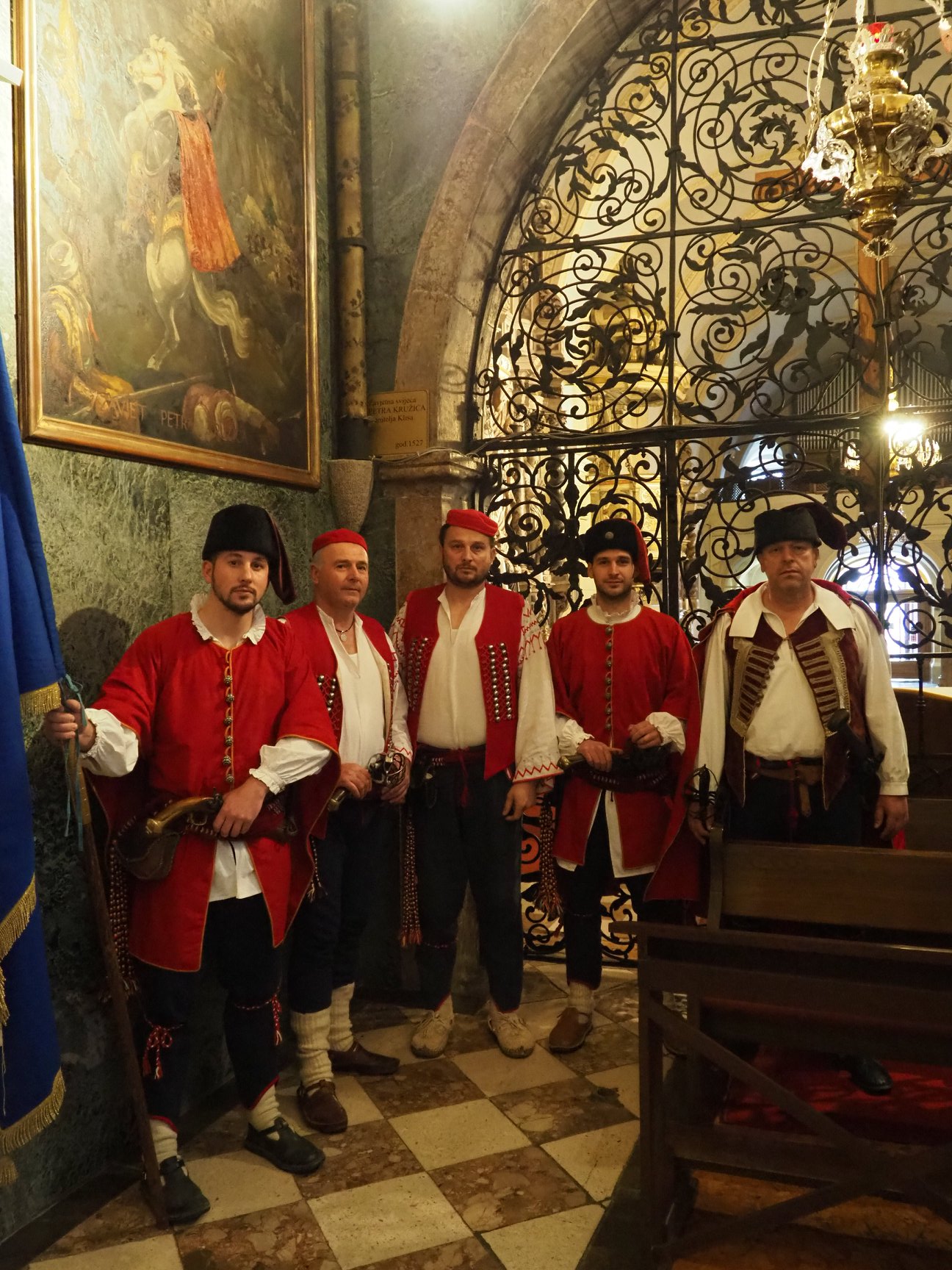 Historical reasons for Kružić's devotion to Our Lady and the sanctuary on Trsat are primarily a reflection of overall state of affairs and historical facts that took place during the three decades of ferocious defense of Klis from persistent Ottoman attacks. From Europe, which they have defended with selfless sacrifice, the greatest support in either food, money, army or armament came from Pope, with whom Klis duke and captain maintained intensive contacts. Each of countless battles won by Klis defenders was regularly celebrated by tolling bells of the Vatican's cathedral.
His modern followers and admirers Kliški uskoci, proud of their ancestors, mark every anniversary of Petar Kružić's death by festive lineup and then by parade from the streets of Rijeka's city core, through Korzo, and finally climbing to the Trsat church along the Kružić's stairs. That way they honor and commemorate the heroic deeds of the great Croatian commander, Klis duke and captain, Petar Kružić.